About Us
Over 25 years experience at senior level HR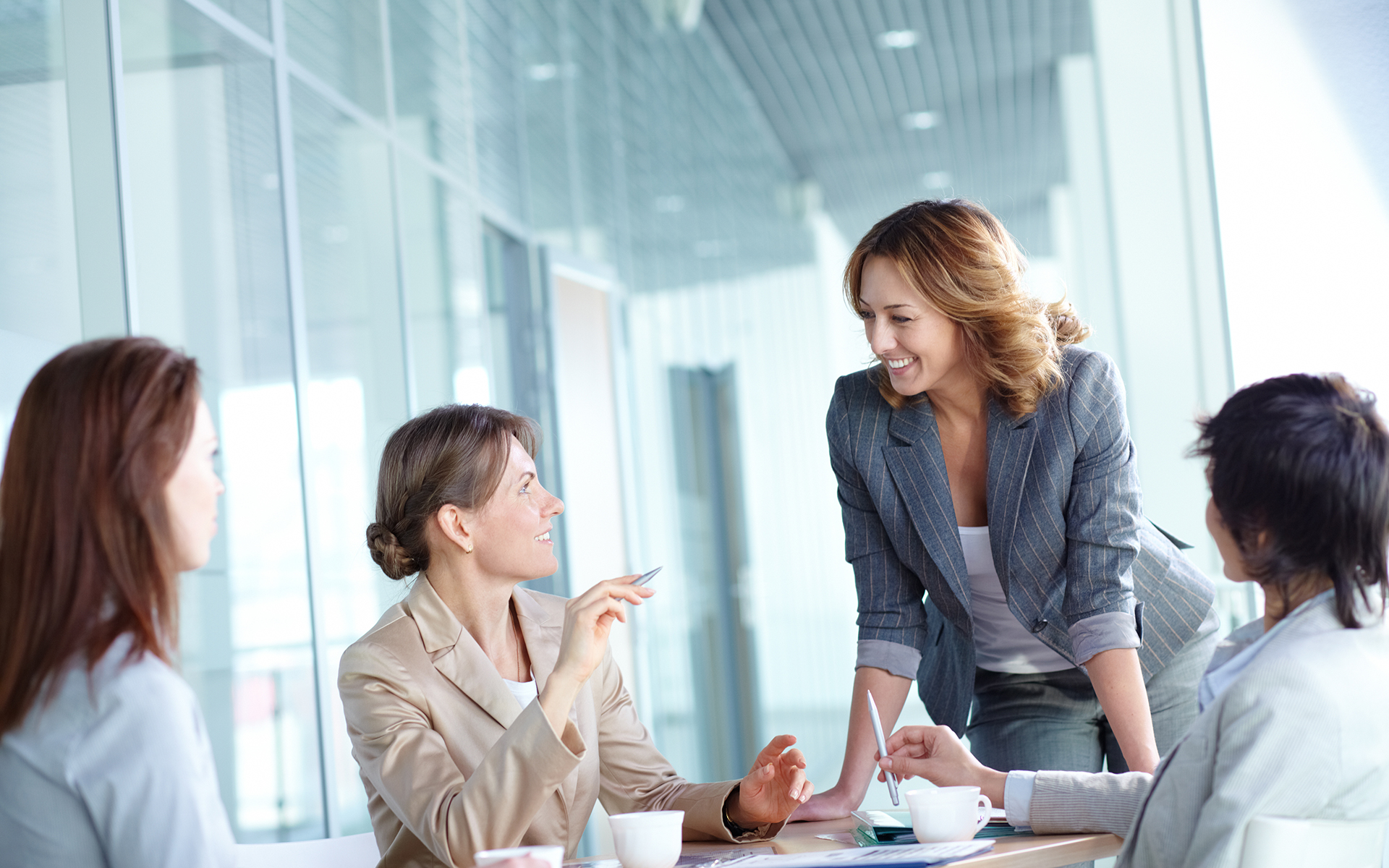 About Rainbow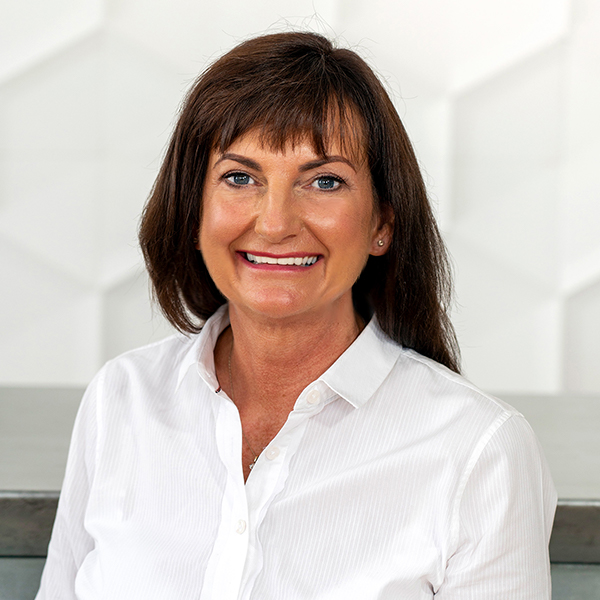 Rainbow HR was created by Fiona Irvine in response to the need for more commercially based HR solutions, with a strong focus on delivering transformational change. Fiona has continued to develop her skills in the area of business and transformational change, creating effectiveness and efficiency, across a range of business sectors for a variety of well-known organisations.

With over 25 years' experience at a senior level in HR, Fiona is well known and respected within the transport industry. Fiona has been recognised for her excellence in HR having won the HR Network HR Director of the Year and the CIPD/ASA Excellence award, during her time as HR Director at First ScotRail, and is now a Fellow of the CIPD.

At Rainbow HR we focus on the people, developing their skills in the delivery of great results with a strong focus on delivering an excellent customer experience. We also have a UK wide network of associates - all who have a track record of delivering HR and change solutions to drive bottom line performance.

Fiona also uses Rainbow HR's success as an opportunity to help people, giving 1% of the profits to charity as well as championing various charities and great causes through Charity Heroes, which Fiona set up.
Our Approach
For all of our clients we take the time to fully understand your business and the challenges you face.
We work with your teams to ensure that our solutions are right for your business.
We ensure that our project planning is robust and that change programmes are implemented with a clear understanding of the impact on your people and the business.
We always ensure that there is a clear monitoring process in place to evaluate what we deliver.
Our aim is always to bring a return on your investment. We are more than happy to have an informal meeting to understand your business challenges and put together a bespoke proposal with a wide range of options for you to choose from.
Recruitment@Rainbow HR has supported the extensive recruitment activity being undertaken at Porterbrook during a period of growth and organisational structural change.  Key roles appointed include Head of Fleet Services, Refranchising Manager, PMO Co-Ordinator, Head of Digital Services and Engineering Audit Manager.  All recruitment is carried out by HR professionals with a background in rail at a senior level and we offer a high-quality approach for just a 10% fee.  Kate North, Head of HR for Porterbrook, said of the service delivered:

"I have used Rainbow HR for recruitment to support transformational change within our business over an 18 month period. Fiona's first priority was to understand our business culture and need. That understanding enables her to recruit the right people with the right skills for us. Her knowledge of the rail sector is excellent, and I have always found her to be professional and responsive when priorities change. I would highly recommend the service Fiona offers as a recruitment partner."

 

"Rainbow HR (Fiona) was critical in facilitating my appointment as Head of Digital Services for Porterbrook Leasing. The prompt and personal approach made the process seamless and aptly targeted. It has resulted in a successful match of skillset, requirements and experience."

Steph Klecha, Head of Digital Services, Porterbrook Leasing

"I would like to take this opportunity to thank you and all at Rainbow HR for your help and guidance through the selection process when I applied for the Lead Auditors role with Porterbrook.

It was easy to talk to you regarding my up and coming interview and it was helpful prior to my interview that you gave me some information on the interviewees and Porterbrook as a company.

I felt totally prepared when attending the interview which, with your help and guidance went very smoothly.Once again a big thank you for your help through the process."

Tony Brian Wykes, Lead Auditor for Porterbrook Leasing Company Limited in Derby

"As a candidate looking for my next role, I am always mindful of the experience I have had with a recruitment agency as a job seeker. If they treat me with dignity, respect and care as a candidate, you can trust they are representing the best interests of the business they are sourcing for!

And in turn, as an employer, you want to protect the employer brand you have taken great care to build. This is why it's even more important to me having lived the experience as a candidate, to only engage recruiters who I can trust to keep our business values and ethos at its heart, when representing us.

It was this perfect balance between employer brand and candidate experience that led me to first experience Fiona Irvine and her wonderful team as a candidate and later as an employer. They make it their business to match candidate and business with such precision and focus – you can trust you will have a winning outcome."

 Sukhdeep Dhesi, Head of People & Culture, cifas 

"Fiona was instrumental in my successful placement as Reliability Task Force Lead at Porterbrook. Her knowledge and understanding of the business as well as her ability to extract key skills and qualities of candidates resulted in a perfect match between Porterbrook and myself.

She helped to create that personal connection between my CV and the hiring manager to further strengthen my application. She has enabled me to take the next positive stride in accelerating my career forward."

 Chris Beales, Reliability Task Force Lead, Porterbrook

"Can't thank Fiona Irvine and Tom Waddell enough for their support during my recent job search!

They both offered advice and online webinars that were extremely useful when looking for my next job opportunity! During such a horrible time, the support and kindness both they and others have provided have been a positive I won't forget.

If you're currently faced with looking for a new role due to COVID-19, I would recommend getting in touch with them."

Rachel Stewart, Senior Communications Officer, NHS Lanarkshire
Our Associates
We have a superbly talented team of Associates in the business, with a wealth of experience in many different industries. Read on to find out more about them.
Steven Allan

Background:

Steven has held several senior HR roles during his career in the retail & hospitality industries, having worked with organisations including Tesco, RBH Hospitality Management and laterally with IHG Hotels & Resorts, as the HR Lead for the North region of managed hotels within the estate.

He has also gained exposure to the public sector after securing an interim position with the Scottish Fire & Rescue Service.

Steven is CIPD qualified, holds Chartered membership of the CIPD and has a BA in Business. 

An advocate for personal development, Steven continues to invest in his own development as a HR professional and is currently working towards becoming a qualified instructor in Leading First Aid for Mental Health.

Experience:

With a background steeped firmly in operations, Steven utilises his commercial knowledge to add value to organisations through its people and enhance business performance.  An empathetic people leader, he strives to work with clients to put their people at the heart of what they do whilst building a positive workplace culture and drive employee engagement.

A strong HR generalist, Steven brings with him experience in large scale organisational change, employee relations, employee engagement and management & leadership development.

Steven made the decision to transition from working in corporate organisations to consulting and established his own HR consultancy business – Concept HR Solutions – at the start of 2022.

Key Skills:

HR | Employee Relations | Employee Engagement | Organisational Change | Talent Management & Development

Jade Bodell

Background:

Jade worked with her familys business from a young age which stirred her entrepreneurial spirit, although she began her own career in events and worked within the third sector for a national charity organisation. Jade decided to go back to education and moved into psychology where she started off gaining experience in the care industry working with high-risk children, and achieving a Bachelor of Honours degree in Psychology. An epiphany led Jade back into the business side of things completing her master's in organizational psychology and working within the construction industry for the past four years. At present, Jade is working towards her professional doctorate in occupational psychology. She is a registered Business Coaching Psychologist with The Association for Business Psychology and holds graduate membership with the British Psychological Society.

Experience: 

Jade set up her own business in 2022 to support individuals and companies; applying best practice psychology within business environments to improve processes and outcomes for individuals, employees and employers. She is passionate about wellbeing and strives to enhance and create better work cultures through cultural audits. With the belief that we are all capable of achieving so much more, Jade is passionate about supporting people to reach their potential through talent management and providing development coaching. Jade has experience designing a range of selection and assessment methods as well as using psychometrics.

Key Skills:

Business Psychology | Selection and Assessment |Talent Management & Development | Psychometrics | Employee Engagement | Research

Tracey Chrystal

Background:

Having worked in the corporate world for many years, Tracey decided to make a pivotal career change towards the end of 2020. She realised how much she enjoyed helping many small to medium size companies and welcomed the opportunity to help business owners improve their businesses, advising and supporting them with people matters and helping them create positive change. Tracey is our HR Consultant of choice and Executive Coach and a fantastic addition to our Team.

Experience:

Tracey is a strong, clear communicator, who is always professional and discreet, she will add terrific value to Rainbow's clients.

Her experience extends to recruitment, and pretty much all aspects of employing an individual from onboarding to redundancy or retirement for a wide variety of clients. She is CIPD, Chartered Fellow and ILM Level 7, Executive Coach

Skills:

Training |employee relations | coaching, | HR Health Checks | employment contracts | policy and procedures | restructure | business change | mediation

John Collins

Background:

John is a career railwayman having joined BR from school as a sponsored student under their management training scheme which included studying Mechanical Engineering at Leeds University and progression to Chartered Engineer status. Further studies have seen him awarded degrees in Railway Systems Engineering and Occupational Health & Safety.

Experience:

In a career of over 35 years, John has worked in a range of rolling stock engineering and management roles in the freight and passenger sectors, including responsibility for freight rolling stock across South Wales and the South West. From 1998 John worked for Angel Trains initially as Standards Manager during which time he successfully led achievement of Angel's first ISO9001 certification, then in a Development Engineering role specialising in wheelsets, bearings and brakes and for the latter 10 years in a senior management position responsible for HSQ&E across the business including running the company's Health & Safety Council. During his time at Angel John also represented the ROSCOs at a number of industry fora such as RSSB Standards and other committees, RSSB Safety Management Intelligence System (SMIS) User Group and ORR advisory groups.

John is also experienced with Global Real Estate Sustainability Benchmarking (GRESB) system submissions helping companies achieve top quintile scores and rankings.

Key Skills:

Rolling Stock Engineering and Safety | Occupational Health & Safety | H&S and Quality Management Systems | Engineering Standards | GRESB | SMIS outputs

Karen Fitzpatrick

Background:

Karen is a published author, and has written illustrated guides on Edinburgh and Scotland. She started off as an editorial assistant, working her way up to become a commissioning editor in illustrated reference books, before going freelance.

As a freelancer Karen has worked as a project editor, copy writer, features writer and proofreader, with her biggest clients including Google, NHS Health Scotland, Frommer's, Dorling Kindersley and Scottish publisher Saraband (shortlisted Booker prize in 2016).

Experience:

With years of experience editing, Karen knows what works well on the page and is meticulous about typesetting. Over the last five years, she has worked as a bid (technical) writer and editor in the transport sector.

In 2018–2019, Karen has worked as a bid writer for Arriva on the East Midlands bid, as well as for Rainbow HR to create a Technical Writing skills presentation for Porterbrook. Karen has also worked on Abellio's West Midlands bid, the high-profile Clyde and Hebrides Ferries tender and winning NorthLink Ferries bid for Serco.

Key Skills:

Editor | Bid Writing | Copy Writing | Proofreading | InDesign

Cheryl Fox

Background:

Cheryl started her career at 17 owning her own business which she ran successfully for 10 years. Cheryl then moved into the rail industry in 1997. Worked her way up the organisation to become Head on Train Crew in 2003 and then Customer Experience Director in 2011.

Experience:

Cheryl is a Customer Experience and Operations leader with over 20 years of experience in private and public transport. Specialist skills include creating and implementing customer experience strategies, driving business change and improving customer and employee satisfaction ratings.

Cheryl is results driven and successful in delivering change management in both rail and the ferry industry. She is a successful proven negotiator with trade unions. Designing and managing introduction of new team structures, service delivery specifications, training and operational readiness for new franchises and new trains.

Working as a work stream lead for successful rail, ferry and metro bids. Leads mobilisation, transition and transformation for new franchises. Excels in community, stakeholder and staff engagement. Is a qualified DfT evaluator

Key Skills:

Customer Experience | Operations | Mobilisation

Lesley Malcolm

Background:

A graduate of Glasgow University in History and Politics and a Fellow of the CIPD, an accredited coach, IIP advisor, Qualified Behavioural Analyst (DISC) and an NLP Practitioner, Lesley has over 20 years experience in senior HR roles. 

Lesley started her career in HR with a BHS Ltd working in Newcastle, Belfast, Manchester and Glasgow.  Lesley then moved as HR Manager to Makro Glasgow, the UK's leading Multi Self Service Wholesaler and had a national role in developing policies, procedures and strategy for the entire UK operation.

Experience:

On leaving the retail sector Lesley set up as an independent HR consultant and was quickly appointed by a Compaq Computer Manufacturers to support their HR function.  Lesley was then asked to become a permanent Compaq employee and managed site employee relations and took a lead role in restructuring design and delivery and outplacement support. 

After 6 years at Compaq Lesley set up Clearwater Brookes Ltd, a Human Resources and Development Solutions organisation; Clearwater Brookes Ltd provides organisational and people development support, executive coaching and outplacement support to clients from all sectors.

Key Skills:

HR | Employee Relations | Executive Coaching | Outplacement Support

Michael Malone

Background:

Michael has a wealth of business experience from his time in Financial Services, nearly 30 years, where he saw firsthand the negative impacts of stress on those in demanding roles.  Michael now works with those in business who want to take a step change in their life and who want to optimise their personal performance, as their Life Coach and Mentor.

Michael Malone is also qualified Clinical Hypnotherapist, and deals a lot with anxiety and the way in which we condition ourselves to react to stressful situations. Through hypnosis Michael can help you gain greater control over your responses to stress and empower your mind.

Experience:

As a Life Coach, Michael has helped many people to identify and achieve their goals, to overcome blocks and problems that were holding them back, and to build confidence and self-esteem.  From his time with as RBS and Barclays Wealth, Michael was the Workshop leader for topics such as Goal-Setting and Stress Management. Michael is also registered with the General Hypnotherapy Council, is fully insured, and subscribes to the code of ethics and practice required.

"Working with Michael made a significant difference to my wellbeing" – Eileen

"Michael is easy to trust and put me at ease from the very beginning" - Mary

 

Key Skills:

Life Coach | Clinical Hypnotherapist | Reiki Practitioner | Stress Management | Goal Setting | Training | Author

Rory Maxwell

Background:

With over two decades of experience in the global transport and travel industry, Rory has been involved with front-line customer service roles to operational improvement, strategy development, programme management and leadership positions. He has also provided advice to transport authorities, infrastructure providers and NGOs in the specification and procurement of multi-billion dollar infrastructure projects, advanced CRM and operational software, the evaluation of supplier responses and the management of PFI/PPP schemes.

Experience:

Rory has regularly worked with bid teams in the rail and bus industries - successfully fulfilling roles as a bid programme manager, workstream leader, writer, independent reviewer and project manager. With several years running global benchmarking projects for the Railway and Transport Strategy Centre at Imperial College has given Rory first-hand experience of board-level decision making around best practice in operations, customer service and commercial strategy at the world's leading metros and suburban railways.

Key Skills:

Global Transport | Customer Service | Strategy Development | Programme Management | Franchise Bidding

Steve Merion

Background:

Steve is an experienced HR Director with a successful background in leading and managing change. He has worked globally in many cultures and across a variety of sectors , including Motorsport, Professional Services, Financial Services, Retail and the Public Sector. He has over 20 years' experience of managing complex change and is able to help stakeholders at all levels navigate their way through change. He is known for having an open, honest and transparent style – this straightforward approach has helped him manage change in an empathetic way whilst still delivering the change required.

Experience:

In 2016 he set up his own consultancy business 'Drive The Change' – offering HR interim and consultancy support to a broad range of clients. Often working alongside internal HR teams to provide support and guidance as required.

Recent clients have included Mercedes GP, Mambu (FinTech), Landbay (Financial Services), London Borough of Hillingdon, Civil Service, Deloitte and Nuffield Health advising on senior HR matters and helping clients with change programmes, including IR35 changes. His career prior to this was as an HR Director and Programme Manager for Barclays, Credit Suisse and Dixons.

Key Skills:

HR | Change Management | OD | Employee Relations | TUPE | Coaching | Payroll | IR35

Gary Muir

Background:

Gary has worked across several learning and development teams, in both the corporate world and with a number of charities having started his career with Bank of Scotland.

He is a confident and lively training professional who believes the best way to get the most authentic you is when you are feeling at your most comfortable. He believes one size doesn't fit all, that we are all individual and is always keen to get the best out of people with a strong belief that we can all achieve with support and development in our capabilities. 

He has worked across a number of organisations in Financial Services, Oil and Gas, Health, Travel, and the Third Sector.

Experience:

Gary is a member of the Chartered Institute of Bankers in Scotland and is a Chartered Banker. He also has a coaching qualification from Strathclyde University. He holds a Certificate in Training Practice from the CIPD and is a practitioner in several instruments including, MBTI (Steps 1 + 2), Thomas Kilmann (TKI) and Level A and B Psychometric testing. He is also an experienced host of conferences and charity events.

Key Skills:

Leadership Development | Personal Development | Coaching | Business Transformation | Succession Management 

Rae McNicol

Background:

Extensively qualified in a range of established industry standards including Myers Briggs Personality Profiling, Insights Discovery & Mentoring. Rae works with clients to develop & deliver learning solutions that deliver measurable business results, enable improved individual & team effectiveness through personal growth and promote positive cultural change.

In addition to her associate work with Rainbow HR, Rae is Director of Radiate Learning Ltd which provides Learning Consultancy to businesses across the public and private sector.  Areas of expertise include Training Needs Analysis, establishing frameworks to measure Return on Investment, Facilitation & delivery of Training.

Experience:

With over 30 years' experience of working in Senior Roles within the private sector Rae brings a combination of Learning, Leadership & Business experience and a proven track record of building high performing teams to deliver great results across a broad range of business areas including senior Learning, Customer Service & Change Management roles.

Rae is also a Mentor on the Scottish Chamber of Commerce UK Finance Mentoring Programme and was recognised for her outstanding contribution & support for business through a nomination for the Enterprise Educator of the Year Award.

Key Skills:

Mentoring | Personal & Team Training | Coaching | Learning & Development Solutions

Paul Nelson

Background:

Paul has worked for over 3 decades within the Rail industry having joined British Rail straight from high school as a Signal & Telecoms Assistant Technician, which has resulted in a career that has incorporated both maintenance engineering and extensive experience in the project management environment.

Experience:

In a career spanning over 34 years, Paul has gained extensive experience from a technical perspective across the telecoms maintenance environment within BR/Railtrack/NR and as a technical specialist on the GSM-R programme. He has experience of both the client side and the supply chain, having worked at different times for Jarvis Rail, Siemens, Kelly Rail, amongst others. The latter half of Paul's career has involved working in project management on the client side (NR) and latterly, a sponsorship capacity on the major Crossrail programme. He was the Project Manager responsible for the Anglia Crossrail stations and Key Output 1, which allowed the Class 345 trains to be utilised on the Elizabeth Line for the first time between Liverpool St Station and Shenfield Station. More recently he was the Senior Sponsor responsible for ensuring the end to end opening of the Elizabeth Line and the implementation of the full Crossrail timetable.

Paul has worked and interfaced with most disciplines within the rail industry, including signalling, telecoms, civil engineering, electrical, overhead line equipment and has spent the last decade working with senior and executive key players within the industry.

Key Skills:

Maintenance | Project/Programme Management | Sponsorship | Change Management | Compliance | Inclusive Leadership | Communication | Stakeholder Management

Heather Reid

Background:

Heather started her career in hospitality and tourism, before graduating with a degree in Management. She has managed teams in the UK and overseas with a strong focus on customer service. On return to Scotland Heather completed a Masters in Human Resource Management alongside the CIPD Level 7 qualification. She has since progressed as an HR generalist in both the Financial Service and FMCG industries.

Experience:

Starting her HR career with Standard Life, Heather provided first line advice and guidance to employees and managers across the entire employee lifecycle. She then moved into HR business partnering roles guiding senior leaders with the implementation of HR initiatives to drive strategic results for the business. She supported the merger with Aberdeen Asset, advising on small to large scale headcount synergies, whilst navigating alignment of multiple policies and processes.

In her most recent role at Bakkafrost Scotland Heather coached and advised managers working in remote areas with traditional values. She has a key focus on HR transformation, cultural change, technology integration and attracting talent in hard to recruit regions. Heather comes with specialist knowledge of supporting those in rural and Island communities, having lived and worked on the Isle of Lewis.

Key Skills:

HR | Employee Relations | Business Restructure | HR Transformation | Coaching | Recruitment

Evelyn Temple

Background:

Evelyn has been working within Finance, Payroll and HR for the last thirty years.  She started her career working in Accounts Receivable at DB Marshall in Newbridge.   Moving on to lead a team in Accounts Payable at Cameron Iron Works in Livingston where her people person skills were recognised.

In her early career she focused on working for medium sized organisations where she gained comprehensive experience in all aspects of the different roles within the Accounting field.

Experience:

This experience provided Evelyn with the skills required to build up a successful Accounts and Payroll Services Practice over the last twenty years.  She focused on SME's providing Finance Management, Monthly Accounts Preparation, Payroll Services, HR, Debtor Management and Accounting Software Training in various sectors including Healthcare, Software Development, Gaming and Retail.

With a friendly and flexible approach to her work, Evelyn prides herself on the relationships she has built over the years with her Clients.  She becomes an integral part their business ensuring the best possible results are always achieved.

Key Skills:

Finance & Accounting | HR | Accounts & Payroll | Accounting Software Training

Tom Waddell

Background:

During his long career Tom has worked at every level in recruitment from Consultant to Director to Owner across most general sectors, with expertise in more specialist areas such as Police, Security, Adult & Children's Care and Optometry recruitment.

Experience:

Tom also ran his own Recruitment to Recruitment agency where he placed a number of people into carefully selected recruitment agencies along with staff to support in-house recruitment teams.

Experienced in permanent, contract and contingent labour supply from established businesses to green field startups, Tom is obsessed with getting it right and delivering on promises, Tom ensures the candidate journey is as good as it can be whilst delivering service excellence to clients.

It was recommended I speak with Tom as I was looking for a new role, I was a bit skeptical at first as I had never used a rec to rec before. From my first conversation with Tom through my subsequent face to face meetings I found him an absolute pleasure to work with. Knowledgeable, ethical and hardworking spring to mind. Tom was always available to talk with me, even "after hours". He knows the Scottish market well and has some fantastic contacts, the background info he is able to give is very helpful. Feedback was always swift and honest.

Key Skills:

Specialist Recruitment | Recruitment to Recruitment | Contract & Contingent Labour

Matt Watson

Background:

Matt is a generalist HR leader with broad sectoral knowledge and lengthy experience at Board level. A graduate in Management Science he also studied a Masters both in Industrial Relations law and Executive Coaching at Ashridge. He is an intelligent strategist, with a creative spark, recognised for commerciality, innovating & making a real difference. An influencer, skilled communicator and coach; a natural relationship builder, collaborator & team player.  Matt is an adaptable, determined, independent and energetic  values and purpose driven leader.

Experience:

Matt has broad sectorial experience incl. FMCG, manufacturing, business services, retail, customer service, healthcare and transport; within FTSE corporates, private equity and private ownership, charity, public sector & regulated environments; with over 20 yrs at board level.  He brings strong corporate governance experience including board positions, chairing committees and overseeing performance. 

He has an impressive portfolio of organisational and cultural transformation successes, And unusually strong track record leading performance and improvement within and beyond functional HR remit. Matt has significant success experience driving frontline engagement & capability, enhancing customer service, safety and productivity. He has been successful within complex stakeholder environments, building effective relationships with TUs, government departments, regulators, customer groups & powerful suppliers. Commercial instincts reinforced by experience incl. contract bidding, running a fledgling business and operational leadership including productivity and lean-type programmes.

Matt also has a strong leadership and behavioural development background and is known for building great teams, transforming organisational capability & productivity. He has strong coaching experience including at FTSE 100 main board level. 

Key Skills

People strategy development and delivery | Operating model and Organisation design and change | Industrial Relations | HR function transformation | Change  leadership | Talent and capability development | Coaching |Programme management | Relationship building and stakeholder management 

Amanda Woodhead

Background:

Amanda is an experienced business change and project management specialist. She has a proven track record in delivering transformational change and high-profile commercial projects on time and to budget, within the private and public sectors.

Experience:

Amanda displays excellent leadership, communication and problem-solving skills, often working in high-pressured environments, providing strategic solutions with a focus on delivering maximum benefit and value for money for the client.

Key Skills:

Business Change | Project Management | Transformational Change 
Our People
Find out a bit more about the Rainbow HR team.
Rebecca Nicholson, PA

Background:

Rebecca began her career in The Guardian newspaper's sales department in Edinburgh, after graduating with a degree in Media. She then moved into recruitment advertising and then on to become an operational manager in the employability sector for the last 10 years, where Rebecca has been successfully running teams to assist the long-term unemployed back into sustainable work.

Experience:

Rebecca set up her own business in 2019 to assist small business owners and entrepreneurs with administrative services.  She supports the team at Rainbow HR and is invaluable to ensuring the business runs smoothly.

Key Skills:

HR | Recruitment | Customer Service | Marketing | Administrative support
Our Clients
We are proud work with some of the largest organisations in the country. Here are just a few of them;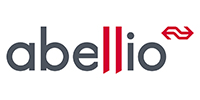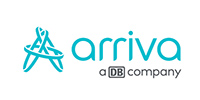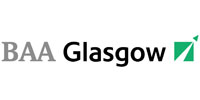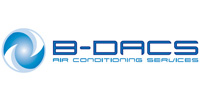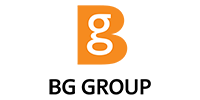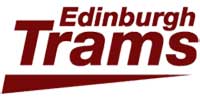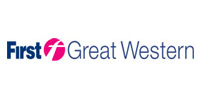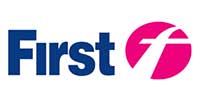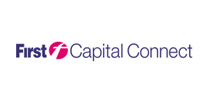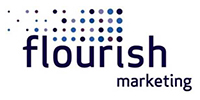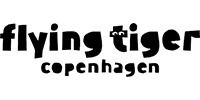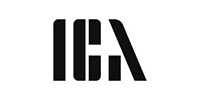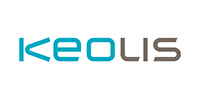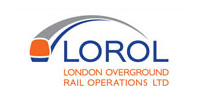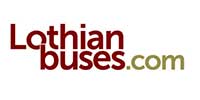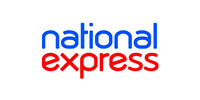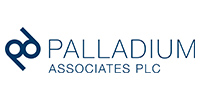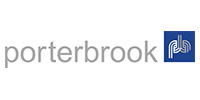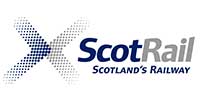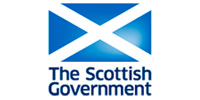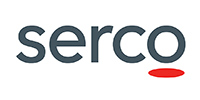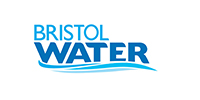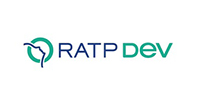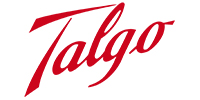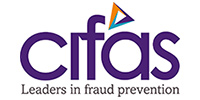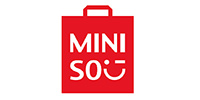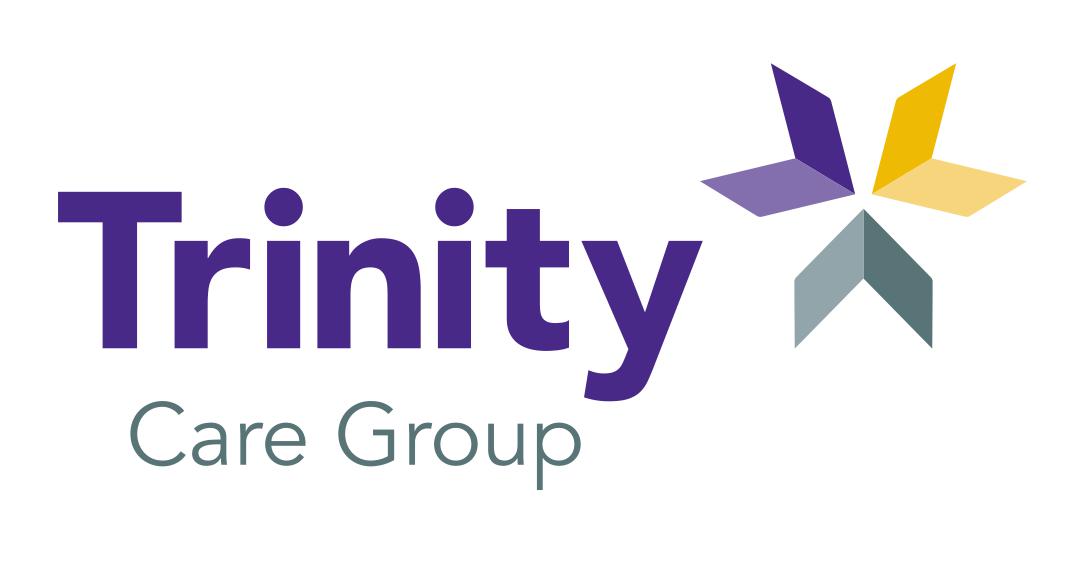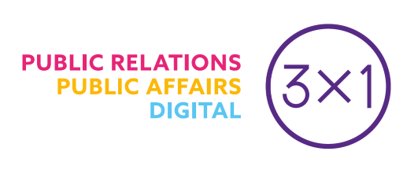 Our Partners
We are pleased to work in partnership with these great businesses;