Glitz & Glam lunch - 12th November 2022 - Radisson Blu
The Charity Heroes Big Lunch is back – get Saturday 12th November in your diaries at the Radisson Blu Hotel in Glasgow. Our theme is Glitz and Glam - bring your own brand of sparkle!
You'll be helping to raise funds for the National Autistic Society Scotland, a wonderful charity that truly changes the lives of autistic people and families, giving them the chance to live their live to the full. All the money raised will go towards the charity's Social Groups which support children and young autistic people across Scotland to build their social skills and confidence as well as make friends.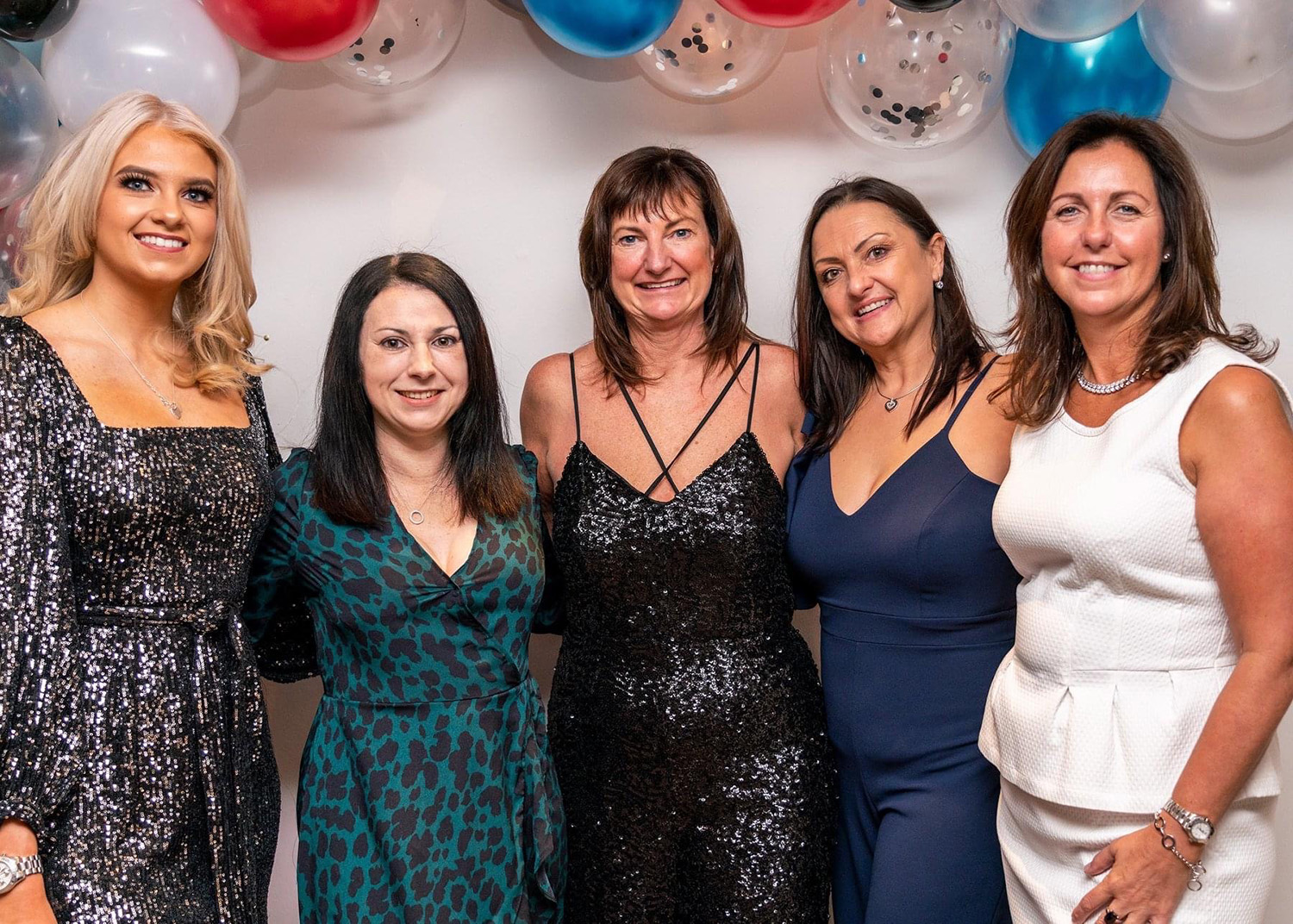 Charity Support
Charity Heroes was formed in 2018 by Fiona Irvine, Director at Rainbow HR, along with Carol Jenkins and Jannine Russell from Abellio ScotRail, with the aim of putting on fantastic events to fundraise for charity. Each year, a public vote online determines which charity we'll support.
The Charity Heroes can guarantee a great day out which comes with the feel-good factor of knowing that you're contributing to raising valuable funds for some amazing charities.  
In 2020 – despite having to cancel our plans for a face-to-face event due to COVID restrictions, we were still able to raise a whopping £4,500 for Cancer Support Scotland and Ayrshire Cancer Support, through an online auction, a virtual Christmas market, and a Facebook Bonus ball.
In 2021 we supported Chest Heart and Stroke Scotland – another amazing charity that has been hit hard by the pandemic. Through our Posh Frocks dress sale at The Hub in Glasgow, we raised an incredible £10,600 to help support their vital work.
This year, we are delighted to be able to work with the National Autistic Society Scotland, who transform the lives of those with autism across the country.
We'll be hosting a Glitz & Glamour lunch at the Radisson Hotel in Glasgow on 12th November, with a 2 course lunch and plenty of entertainment. As usual, it'll be hosted by Gina McKee from This is Go Radio and there'll also be an afterparty – see you on the dancefloor!
Registered Charity Number - SC050013