Your Fairy Job Mother ©️
Helping candidates create compelling CV's which showcase their talent and expertise
Your Fairy Job Mother ©️
Your Fairy Job Mother ©️ was inspired by the Channel 4 programme "The Fairy Job Mother". Since its creation in 2010 we have helped hundreds of people create compelling CVs which showcase their talent and expertise, securing new roles for those we have worked with.

We have used our own skills as HR professionals to develop a comprehensive guide to all aspects of CV preparation and how to maximise the recruitment process so that you can land your dream job.

We offer a range of packages, and can support anyone from those still at school, through to senior executives.

Our package prices below are for those self-funding their career support.  For organisations wishing to offer their staff outplacement support please get in touch by emailing [email protected].
Packages
Bronze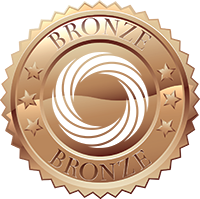 CV update & guidebook.
£250 +vat
Silver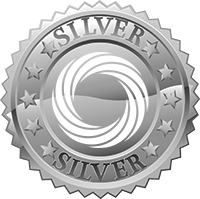 CV Update & guidebook
Interview coaching x 2 sessions
£500 +vat
Gold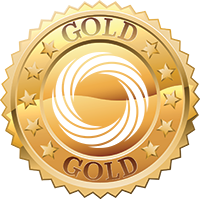 CV Update & guidebook
Interview and career coaching x 3
Job search support
£750 +vat
Platinum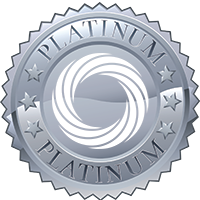 Bespoke package suitable for senior executives POA and dependent on circumstances
£CALL
"I would like to recommend the services of Scotland's Fairy Job Mothers. For the first time in a very long time I have been looking for a new post in HR. My consultant provided excellent advice on the current job market and also assisted in getting extremely useful introductions to several employment agencies. Having not been involved in seeking work for a long time my consultant also afforded invaluable assistance in drafting a new CV as well as offering in depth training in interviewing and selection techniques. I would unhesitatingly endorse using the services of Scotland's Fairy Job Mothers' in seeking a new job in HR."

David Ellis

"My consultant continues to provide tremendously beneficial advice and support regarding my career and its progression. Discussions are always two-way, but she challenges your thinking with insightful opinions on how certain aspects of my career can be perceived.

She has offered logical and balanced guidance on improvements to my CV, given mentoring advice where required and provided support with introductions to her contacts and recommendations, to maximise my potential career opportunities in a difficult marketplace."

Simon Murphy

"Having met my consultant initially to seek information and guidance in assisting me developing my HR role, I found her to be very understanding and informative. What I then found out was that she is a driven and energetic HR professional. My consultant is strategic in thinking and development and always ready and willing to develop the skills of those seeking to improve their HR abilities."

Anne Boyle

"My consultant gave me invaluable support and guidance when I was looking for a new role. My consultant provided honest and practical advice from reviewing my CV to discussing potential opportunities. My consultant is very well networked, a fantastic coach and mentor and I would highly recommend her to anyone looking for career advice."

Fiona McKee

"My consultant recommended some simple changes to my CV, provided some useful context on the job market and gave me some honest feedback when I was looking to change jobs. Three months later I was in a new job."

Nick Hudson

"I would highly recommend the services, skills and experience of my consultant in reviewing your CV and boosting your ability to really sell yourself and ultimately gaining the right role in either your current organisation or one you aspire to work for."

Becky Marshall

"The coaching, advice and support that My Consultant gave me with regards to my job search and CV preparation was invaluable. She brought a third party view to my CV and could see the potential candidate beyond the paper document, bringing this alive when she refreshed my CV. Post this exercise recruiters commented that my CV was more concise and visually appealing, resulting in more direct appointments with interested parties."

Marie Hernandez

"My Consultant was instrumental in helping me to translate my skills and experience into the business profile I had been aiming to portray for months. My Consultant was frank in her feedback and offered solutions to ensure that my strongest achievements were best positioned and my"tone of voice" truly reflected my skills and experience."

Neil Foames

"When I was made redundant My Consultant provided invaluable advice on how to update my CV and also provided me with excellent tips on how to be successful at job interviews. By following these techniques I was offered a new job within weeks."

Shayne Broad

"I am in the process of returning to work following some time out. I was introduced to My Consultant though a mutual friend and she immediately offered her support in finding me a new role. Her support has included introducing me to her network, making recommendations and feeding back on my CV which has been invaluable. My Consultant is always at the other end of the phone to offer advice and in particular keeping your spirits up when opportunities are slow in presenting themselves! I would highly recommend her services as an opportunity to focus and concentrate on what is key is finding the right job in a tough market."

Jacqui Taggart

"I've been offered a great role with an excellent package. Many thanks for keeping me sane through this whole process you have been an incredible help. Your help and mentoring has been very much appreciated."

Nichola Grant

"I would like to take this opportunity to highlight the support and guidance I received from My Fairy Job Mother while seeking a new opportunity whilst undergoing redundancy. My consultant provided me with not only the practical tools I needed such as an updated CV, but made me realise my worth and value to another organisation, which not only increased my confidence, but my belief in myself and what I can achieve. Due to the support, guidance, and useful tips and tools, I successfully secured new employment within two months during a global pandemic, which I am not sure would have been possible without this help. Invaluable."

Karen 

 

"Can't thank Fiona Irvine and Tom Waddell enough for their support during my recent job search! They both offered advice and online webinars that were extremely useful when looking for my next job opportunity!

During such a horrible time, the support and kindness both they and others have provided have been a positive I won't forget.

If you're currently faced with looking for a new role due to COVID-19, I would recommend getting in touch with them."

Rachel Stewart